Turn Your House Into Your Dream Home With These Home Improvement Tips
Home improvement can be as simple as painting a room or more complicated like remodeling the house. Regardless, these are some tips you may find helpful to avoid unnecessary frustration and/or headaches.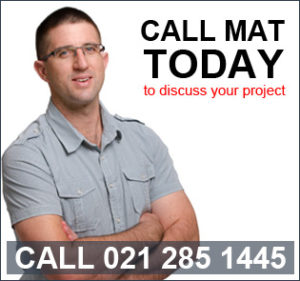 Before deciding on renovations for your home, go to several open houses in new subdivisions. You'll see the latest styles and colors and get a better idea of how your home could look with those options than you would by just going through the hardware store. Many model homes even hire a decorator to include window coverings and furniture to complete the effect, so you can copy the ones you like best and skip a lot of trial and error when updating your own home.
You can stop heat loss from your hot water heater easily by covering it in a jacket. The jacket, which can be found at any hardware store, stops heat loss by 70%, making your home more energy efficient. This saves you money in the long run, as you can quickly regain the cost of the jacket in as little as 6 months.
Use semi-gloss paint on trim or moldings and high humidity areas. Semi-gloss paint looks fantastic on trim and moldings, as it really draws attention to the detail. It can also be used on bathroom and kitchen walls, as it is very resistant to humidity, and withstand stains. Be careful to only use gloss paint on a really smooth surface, as imperfections will be highly visible. That being said, it is the easiest of all paint finishes to clean.
For a paint finish that really lasts, always sand, strip and prime, prior to applying a fresh coat. Many people think that skipping the preparatory steps of painting will speed up the process, but down the road old paint will peel through the new finish, ruining your paint job and forcing you to strip off yet another layer of paint before repainting again.
If you are doing a home improvement project that involves demolition, slow down and take your time. It may be exciting to smash that wall open, but you could damage structural supports, plumbing, or electrical connections. The same is true of pulling down cabinets and other fixtures. Once you've demolished it, it can't be put back, so pay attention to what you're doing.
For a high-impact update that can be completed in less than a day, consider freshening up your front door with one or two coats of brightly colored, ultra-glossy paint. Homes with light-colored brick or siding look best with a bright red or blue door; darkly colored homes do best with a deep, cool color like eggplant or slate blue.
If you are trying to improve your cabinets, think about cleaning them rather than replacing them. Most cabinets will improve their look with a little cleaning. If you have cabinets that have small problems, such as smudges and mild grease build up, try using a dish soap and warm water solution to clean the exterior.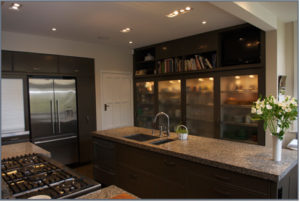 Remember, home improvement does not have to be a daunting task! The right information can help you to make sound decisions.
If, on the other hand, you are looking at a much bigger house renovation project, then you will certainly want to bring in a professional Herne Bay house renovations builder like Repair and Restore. They have a great reputation and some excellent video testimonials.
Whether you do-it-yourself or hire out the work, enjoy your "new look" … a little effort goes a long way!