West Auckland Interior Painter – What To Look For
West Auckland Interior Painter – What To Look For
Things To Look For In A West Auckland Interior Painter
Finding the right West Auckland interior painter requires a bit of time and effort on your part and the willingness to compare different options.
There are several factors to account for when it comes time to hire a good quality West Auckland interior painter. Here are some of the most effective qualities to look for when it comes to choosing a reliable professional.
Years of Experience
It starts with experience and taking the time to find someone that has spent time in the area before. These professionals have a better understanding of local architecture and will also get the job done faster.
Choosing someone that is experienced will take away most hurdles involved with painting. They will know what to look for, what techniques to use, and how to make sure you are satisfied as a client. This is where amateur painters aren't going to keep up as well and that holds them back.
Experience and knowledge are a must when it comes to a major project such as this.
Track-Record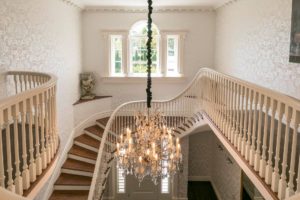 Along with experience, it's also important to dig deeper and see whether or not they're a reputable name. There is nothing worse than choosing someone who may have years of experience but aren't well-reviewed.
It's important to find someone that is not only experienced but is raved about by other clients. This is the only time you will want someone to come to your property and start working on a new project. When their track record isn't good enough, this is going to hold you back and lead to insufficient results heading into the future.
Good Value
Good value does not mean the cheapest option. In fact, often the cheapest is not good value for money. Instead look for a painter who has delivered good results consistently for a range of clients over a good period of time.
Scheduling
Yes, this is one of the more underrated details to look for when it comes time to find a good professional. You want an interior painter that is the real deal but is also going to have time for your project. Otherwise, the waiting game is only going to frustrate you and that is the last thing anyone wishes to deal with.
Keep things simple and only go with those willing to work around your schedule. Anything other than this isn't worth it.
Final Thoughts On What To Look For In A West Auckland Interior Painter
These tips are going to go a long way for those who want to end up with a quality interior painter. The goal should be to analyse different options, compare them to each other, and then make a choice best suited to your needs. This will lead to a professional that is going to be reliable and is going to deliver amazing results.
For more information on a good West Auckland interior painter, try Colourworks Painters. They have been in business for a long time and have some excellent results.