West Auckland Upholstery Cleaners
West Auckland Upholstery Cleaners
West Auckland Upholstery Cleaners – A Guide to Good Furniture Care
When people buy a new piece of furniture they often wonder what is the best way to look after it. That's a good question since that person has probably spent a few thousand dollars if they have bought a 3-piece suite say, or a well-made recliner. A good way to find out the answer to this is to ask West Auckland upholstery cleaners for their tips on good furniture care.
Here are some ideas from West Auckland upholstery cleaners
Upholstered Furniture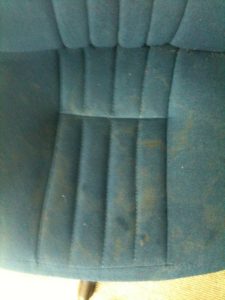 Given that there is a wide range of fabrics and fibre combinations, to get a better chance of success, it is recommended that you contact professional West Auckland upholstery cleaners especially for unusual upholstery fabrics. Nonetheless, the following easy options can help to keep any new furniture clean and looking good for years.
Get out the vacuum cleaner on a weekly basis to get rid of the grit and larger dirt particles which can be abrasive. That in turn marks and damages the surface of the fabric.  If you have a soiled settee, then a professional upholstery cleaning service can make it look like new again, but if you clean it once a week, then that will mean you won't need to call in the professionals so often.
Do not use a hard or metal brush on any furniture fabric as that can damage the fibres in the fabric. Instead, use the upholstery brush or the curtain cleaning attachment. The upholstery brush has longer bristles and is less abrasive to upholstery fabrics. The curtain cleaner can also get dust and dirt off the furniture without too much force.
An easy way to preserve your furniture is to reverse the cushions after you have cleaned the item.  This not only shifts the pressure to another part but also means that the fabric is not constantly exposed to the sunlight. It is also a good idea to rearrange your rooms which will also spread the usage of the furniture. For example, people might sit in a different position to watch the TV. Cushions and pillows filled with down or similar cushioning material should be
Protect fabrics from the sun.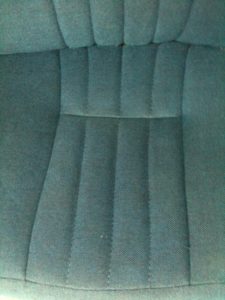 Still on the subject of the sun, most furniture upholstery should not be placed in direct sunlight. The  ultraviolet light is likely to make the fibres degenerate, and the colours will fade much faster. This is a big problem in New Zealand with our high uV levels.
Keep them off the furniture. The oils from the fur, the hair, and pet urine are difficult to remove.
Care for the woven fabric
If your furniture has a structural weave fabric  which is where the design is a result of the weave itself, you will want to prevent snags which will ruin the look of your expensive piece of furniture. You can clean these fabrics sprinkling dry powder cleaner on the fabric, spread it evenly and leave it to stand for the recommended amount of time, and then gently vacuum clean it off. However, given the expense of this type of fabric, it is recommended to hire professional west Auckland upholstery cleaners like Go Green Carpeting Cleaning.
Upholstery Fabric Cleaning Guide
Today's new fabric treatments improve the chances of your fabric's survival.  Fabric protection products are usually applied by the retail store for an additional cost. Most of the various brands work the same way by causing spills and soil to sit on the surface of the fibre instead of migrating to the fibre's interior.
Today's fibre protection products are free of ozone damaging chemicals, and most are hypoallergenic and invisible to the eye. Some even provide additional UV protection from colour fading caused by intense light. One of the greatest benefits of fabric protection products is that they come with specific written warranties that provide peace of mind.
Whether your new upholstery has been fabric protected or not, you should follow the same basic guidelines in cleaning liquid spills or surface soil that can't be brushed off (such as newspaper ink).
Fabric Cleaning Codes
Before attempting to clean a spill or spot on your furniture, you should identify the fabric and the correct cleaning method recommended by the manufacturer. This information is represented by a cleaning code (W, S, WS, or X) often found under a cushion, on the bottom of the furniture or on the manufacturer's tag. If you cannot find this information, contact your salesperson at the furniture store where the item was purchased.
W – Spot clean only with water-based shampoo or foam upholstery cleaner.
S – Spot clean only with water-free cleaning solvent. Do not over-wet. DO NOT USE WATER.
WS – Spot clean with upholstery shampoo, foam from a mild detergent, or a mild dry-cleaning solvent. Do not over-wet.
X – Clean only by vacuuming or light brushing with a non-metallic brush. DO NOT USE WATER OR Dry-cleaning solvents. Do not use a foam or liquid cleaner of any type.
Never apply cleaning solutions to visible areas of your upholstery fabric without first testing on areas that are not visible. It is important to pre-test for colour loss and fabric compatibility.
Cleaning Instructions
As a general rule, when a spill occurs, it is important to clean the fabric immediately. The longer a spot remains, the harder it is to remove. It may even become permanent.
Blot, don't rub. If the spill is still "fresh", use a clean, dry and very absorbent 100% cotton cloth. Should you have to use paper towels to blot out spills, be sure the paper towel (or cloth) is white, as colours in the towel may, when applied to a wet surface, fade onto the upholstery. Colour from one fabric can rub off onto another fabric, even when dry — a process known in the industry as "crocking".
If blotting with a dry cloth doesn't quite finish the job and you have cleaning directions from the furniture manufacturer, follow those. If none are available, use the instructions provided here.
I hope this information has been insightful. Use these tools when necessary, but most importantly, enjoy your upholstered piece — it was meant to be used!
Summing up
As we have seen, there is a lot to keeping your furniture in good condition. It is a good idea to have a professional clean once a year but if you have an expensive piece, then don't risk it. Call in a West Auckland upholstery cleaners.